Sailing Adventure around Cape Horn

A Cruising Experience - Why not join us ?


The Yacht
The Schedule
The cost

See yourself in the unspoiled, wild beauty of the Tierra del Fuego and Antartica ?

The boat is not one of the biggest, but her level of comfort for 6 people is superior when compared to many other bigger boats.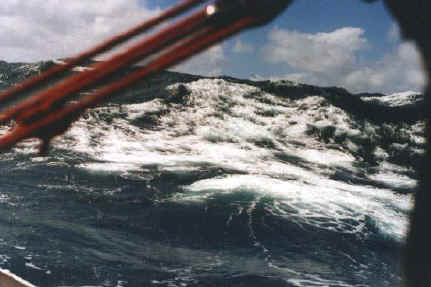 These sailing holidays offer an incredible experience for up to six guests, the perfect adventure for those who want the world as it is, not as we have made it.
To enquire further please Contact us here for availability of your dates
Rates
Per person per day
Per week
$200
$1400

This includes
1.) Captain who is a knowledgeable guide.
2.) Food.


-
Click on these photos to enlarge


Other charters
To enquire further please Contact
us here

[ Harbour ] [ Up ] [ Sailing Charters Hawaii ] [ budget chartering reservations ] [ Charter Cape Horn and Antarctic ] [ Salamandra newsletter ]
[ Contact Us ] [ Crew List ] [ Delivery Classifieds ] [ Charter Businesses ] [ Insurance Quotes ] [ Yacht Delivery ] [ Professional Crew ] [ Sailing Links ] [ Sails for Sale & Wanted ] [ Terms and Conditions ] [ Sailboats ] [ Yachts and Boats for Sale ] [ Yachts Wanted ] [ Sold Archive ] [ Currency Conversion ] [ Awards ] [ Feedback ] [ Shipwright ] [ Formula Boats - New motorboats and speedboats. ]