Wooden Pleasure motor yacht - Withdrawn

Length 12.98 m
Breadth 3.79 m
Moulded depth 2.07 m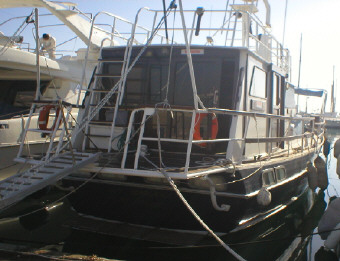 Built in1964 by Stebbings of Burnham on Crouch.
Designed by Alan Buchannan
Converted in 1994 from a sailing yacht by A. Koytsoyiannaki Ltd. Larnaca. Cyprus.
The vessel has 4 cabins , the master has a double and a single berth, there are then 2 single cabins and there is also a crew cabin aft .
Number of engines 2
Type of engine Diesel
Engine make Parsons Engineering, Southampton
H.P 172.
Engine output (kW) 2 x 126

Classification society Seaworthiness certificate
by international naval surveys bureau.
Gross tonnage 23.63
Net tonnage 17.16
Material Wood Iroko
Number of cylinders 2

Inventory of Navigation equipment:

G.P.S.
Navtext
Steering compass 2
Bearing compass 1
Auto pilot


Rubber Dingy (no outboard)
Spare anchor
Electric water heater
Air conditioner I unit
Electric cooker
Fridge 3
Cool box
TV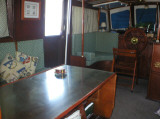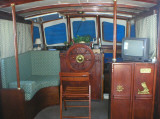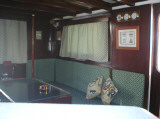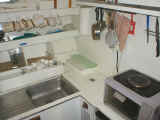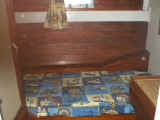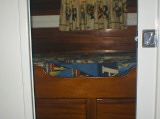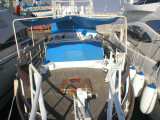 Click the pictures to enlarge them

Last dry dock was 1999, owner bought her without survey, so no survey available.